Durham County Wildlife Club
Private club featuring several shooting ranges, a 20-acre archery range and a stocked fishing lake.
The Durham County Wildlife Club is located off 3616 Hopson Road in the heart of the Research Triangle Park, within minutes of Raleigh-Durham International Airport, and convenient to the Raleigh / Durham / Chapel Hill areas of central North Carolina.
The club has ninety six acres of land, which includes an eleven acre lake complete with picnic tables and a large clubhouse along with well-manicured shooting facilities. Forty acres of the property remain wooded, offering a serene respite from the pressures of life in the Triangle.
The Durham County Wildlife Club offers a wide range of activities and benefits, including:
Club shop with shooting supplies

Social events

Instructional events
Please see the Information page for details.
Durham County Wildlife Club
3616 Hopson Road, Morrisville, NC 27560
(919) 544-1306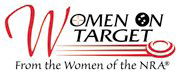 NRA Women on Target Instructional Shooting Clinics are open to the public.  There is one date in October 2022 and you must register in advance.